Jun 6, 2022
Over the years we have done some great work for some amazing non-profit clients, helping them elevate their brand and awareness, achieve fundraising goals, or truly transform the way in which they operate.
We're rather proud of everything our Strutters have accomplished, so here's a round-up of some recent highlights and one from the archives that was a real game changer.
Closer To Home Community Services – Brand strategy, logo, visual identity, website, and case for support
Closer to Home is a 25-year old organization serving Calgary and area as they strive to preserve, reunify and build stronger families who can care for their children and contribute meaningfully in their community.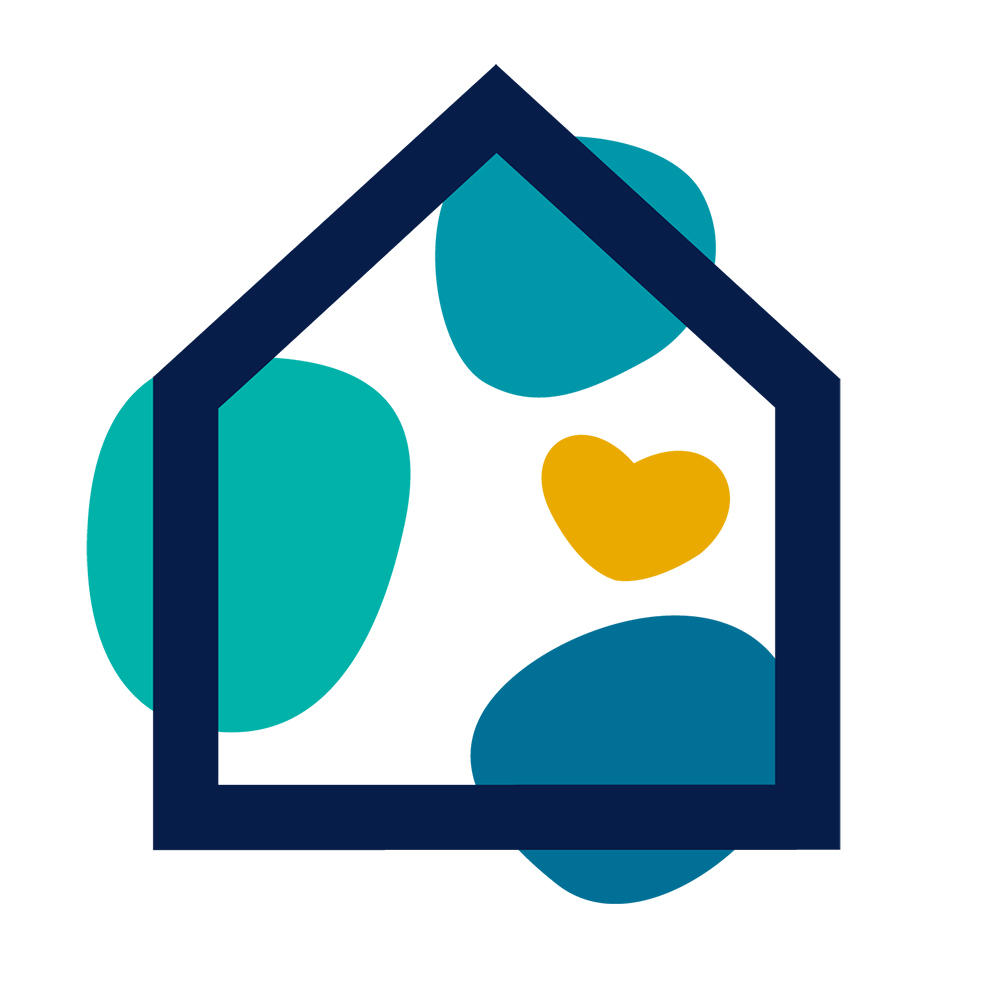 They came to Strut looking to update their brand to better reflect who the organization is today and better connect with the families they serve. We began by developing a refined brand strategy and organization-wide key messages, followed by a new logo and visual identity, templates, and materials – including an engaging case for support to help achieve Closer to Home's $8 million fundraising goal towards a new purpose-built building.
We also designed and developed a totally new website that harnesses the power of faceted search to dramatically improve families' experiences when looking for the programs and services they need, and automates select processes to create significant operational efficiencies for staff.
Helping Closer to Home strut their stuff ultimately resulted in Strut getting to strut our own stuff since our rebrand and website won a So(cial) Good Award in an international competition celebrating good work for good causes.
See the full case study here.
Renfrew Educational Services – Website redesign and brand extension
Renfrew Educational Services is a Calgary-based not-for-profit organization specializing in providing exceptional learning experiences for children with special needs and their families. Strut's task: to improve their online user experience to make it much easier for visitors to connect with the services they need.
We examined the existing site and worked with Renfrew to strip back all of the content to prioritize the most important information and resources. From there, we developed a sitemap based on user insights and established a clear information hierarchy. This allowed us to focus on user experience to build user-friendly navigation, highlight key content on each page, and implement multi-level search tools.
We wanted the site to feel youthful, inclusive, friendly, and informative, and the design was created with Renfrew students in mind. While not the primary audience for the website, the students of Renfrew are the heart and focus of the organization, and this is emphasized throughout the site with photography showcasing actual students in candid moments.
The new website is also an evolution of the Renfrew brand. Their existing logo and colour palette were implemented in a more intentional way, and we added supporting elements such as playful graphic shapes and a typography system to create a more dynamic and flexible brand tool box.
Glenbow – Website and case for support
Committed to making art and cultural experiences accessible to everyone, Calgary-based Glenbow Museum has become a must-see destination for art enthusiasts and the "artcurious" alike. After 15 years working with an outdated website content management platform, Glenbow decided it was time for a change.
Strut was engaged to help Glenbow elevate its online presence and create deeper, more meaningful engagements with visitors beyond museum walls.
We rebuilt the Glenbow site from the ground up with powerful search and event calendar tools underlying a bold, visually-driven design befitting the Museum, and the ability to integrate with existing ticketing, membership and online donation platforms.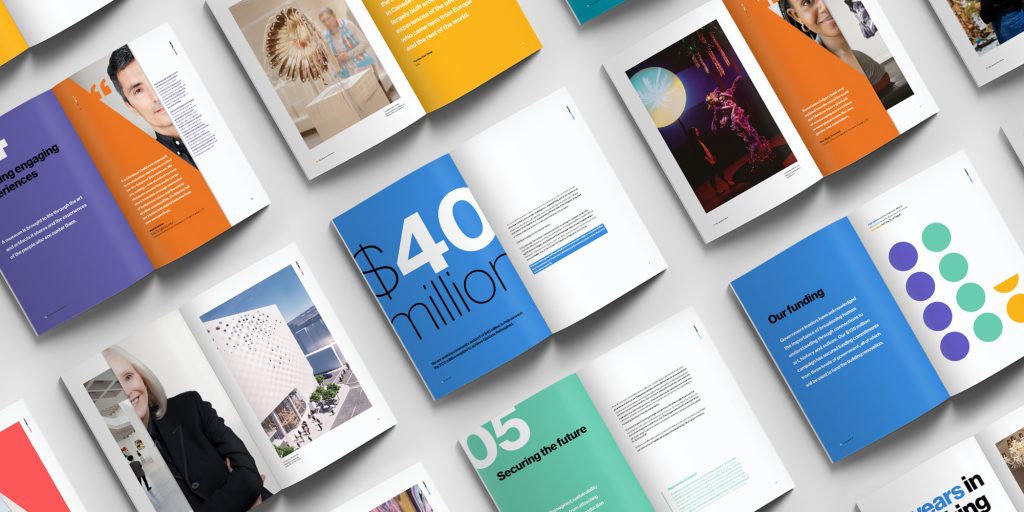 Then when the Glenbow Reimagined capital campaign launched, we were asked to develop a case for support. The initial format was a beautifully-designed perfect-bound book and digital PDF that leveraged the look of Glenbow's new website while incorporating the museum brand's distinct use of surprising colour combinations and bold shapes. We also made use of the organization's collection of stunning visuals, integrating full-page photography and high-quality architectural renderings to provide the reader with a look into a Glenbow of the future.
After a successful beginning to the campaign and with an upcoming lead gift announcement, it was time to leverage the national attention this generous $35 million donation from the family of JR Shaw would bring, and present the story of the Glenbow Reimagined campaign in a bold, compelling, and moving way – capturing public interest and energy as fundraising moved into a new level and final stretch.
Shifting the case for support from the printed page to the Glenbow website allowed us to evolve the story as the campaign has evolved. A scrolling "microsite" was assembled on the Glenbow website using the flexibility of the existing content blocks within the content management system. The online case for support also meant we could make the new building come to life with a feature fly-through video in the banner, and a series of videos highlighting key features, community connections, and benefits as shared by Glenbow staff, supporters, and donors.
Want to know more? Learn about the web project here, and the case for support here.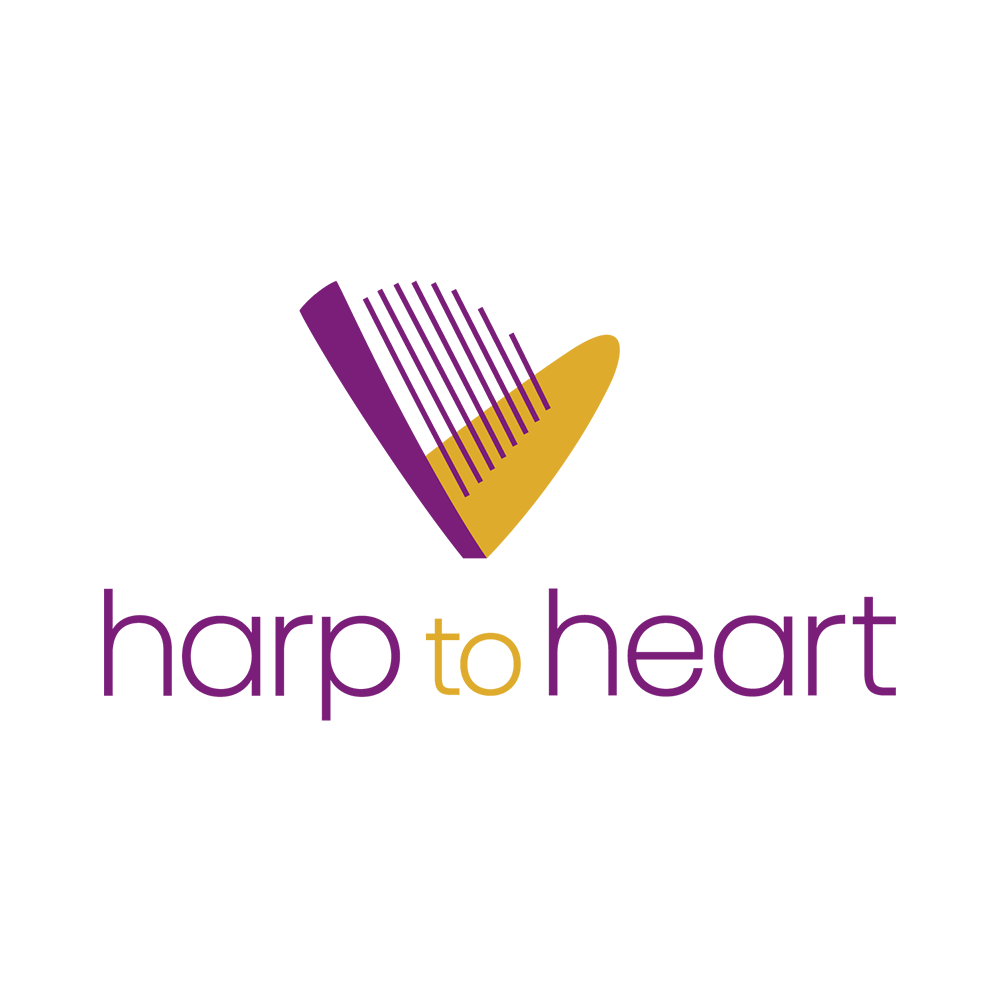 Harp to Heart – Naming, branding, and website
A professional harpist, Gianetta Baril found her usual performance opportunities stop suddenly with the onset of the pandemic and the pausing of social gatherings including concerts. This sparked an idea for Gianetta: "Between the suffering and struggle, I saw an opportunity to bring people together and ignite special moments with music. So for the next couple of years, I am travelling across the country—and eventually across the continent—with my harp, Amadei."
Strut was introduced to Gianetta, and we loved her story. To help her promote her altruistic tour we developed the Harp to Heart name, logo, and website.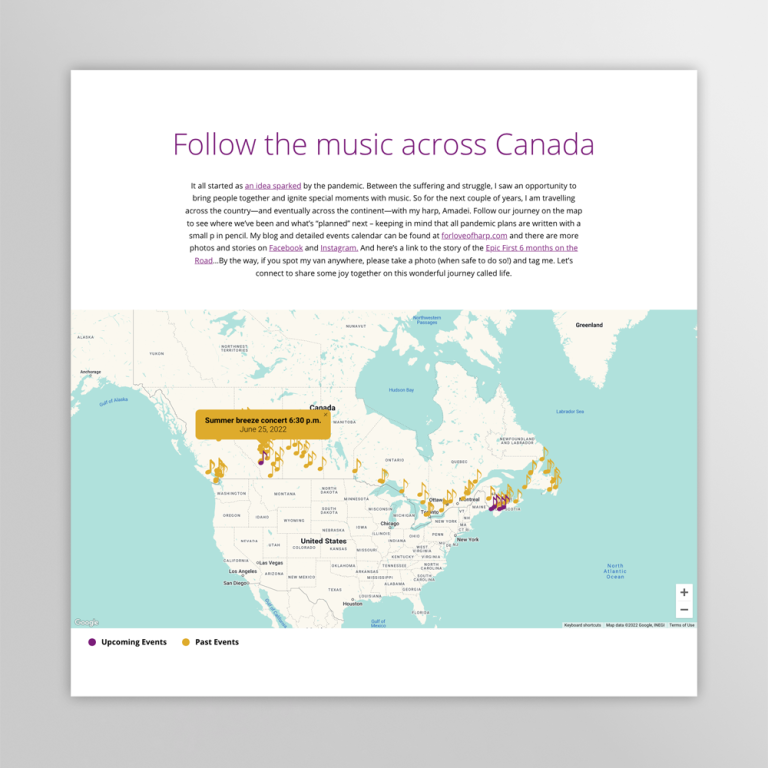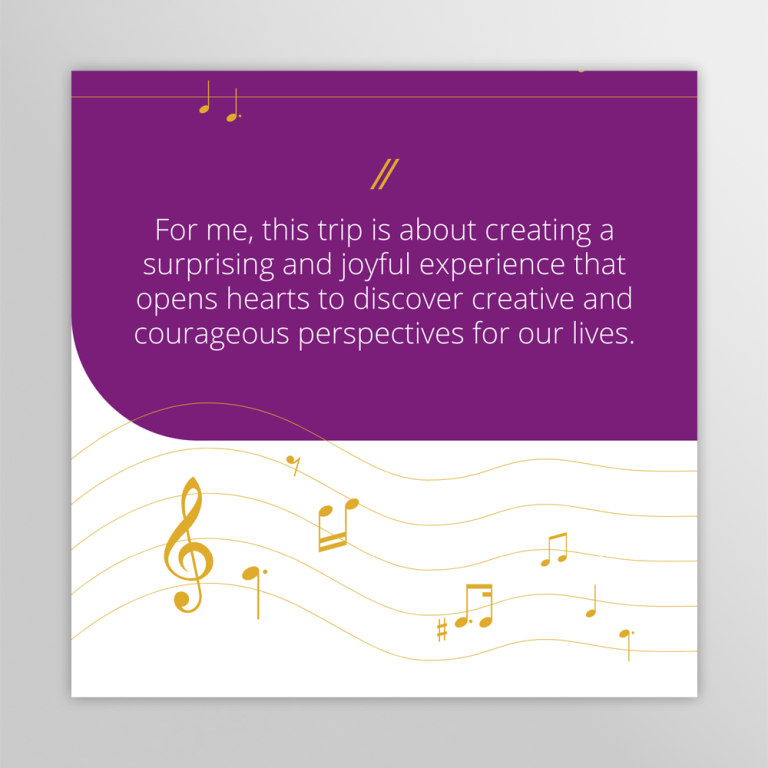 Missing Children Society of Canada – A real game changer
The primary mandate of the Missing Children Society of Canada (MCSC) was to use their in-house team of former police investigators to actively continue to look for missing children once the initial search is called off, but knew there had to be a better way to find missing kids in the hours and days after a child goes missing.
At the time, their primary method of sharing information was photocopying, then mailing posters from Calgary to locations related to a disappearance and search. At times it could take days or weeks until those posters were distributed within a community. Communicating with law enforcement partners was slightly better, relying on fax.
Executive Director, Amanda Pick, had worked with Strut in previous roles and valued our insightful thinking so asked us to tackle their challenges and help find the better way to reunite missing children with their loved ones, faster.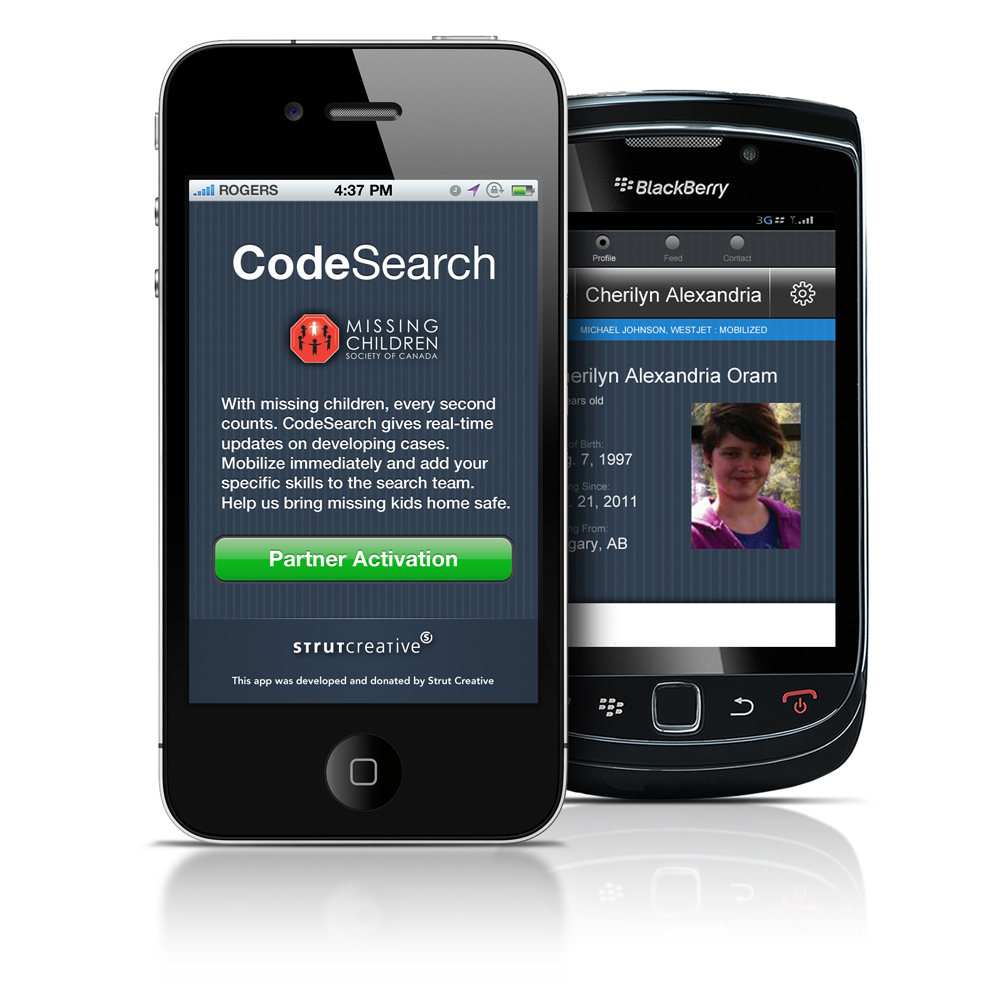 Identifying the opportunity to use communications and technology in a way that hadn't been done before, we developed a mobile app and a map-based dashboard to build a search network to harness community capacity, create a volunteer army, and mobilize a virtual search party when a child goes missing. We called it CodeSearch.
Strut prototyped and built it with input from the Calgary Police Service, RCMP, and corporate partners, then helped MCSC secure support for the program by meeting with law enforcement and government leaders across the country. One big win was receiving an endorsement from the Canadian Association of Chiefs of Police.
Along the way our solution was recognized as the first of its kind anywhere in the world, and our close, collaborative relationship with MCSC had us presenting together to the National Centre for Missing and Exploited Children in Washington D.C. and the European Parliament, and at Microsoft and Google Developer Conferences.
Our platform was originally designed to let police inform and activate community members through the MCSC CodeSearch app, but law enforcement quickly determined the best way to get urgent missing children information into the hands of their own front-line officers was to have them use the app themselves.
The technology has since moved beyond what we initially developed, but the model we created is being used in jurisdictions all over the world. You can assist in the search for missing children by downloading MCSC's current app Rescu for iPhone and Android.
Think your organization would benefit from this kind of thinking? Drop us a line or give us a shout.