Jun 3, 2022
As the days grow longer, so will the lines of people grabbing burgers and shakes at Peters' Drive-In, so we thought we'd jump back to 2013 and feature Strut's brand refresh for the legendary Calgary institution.
The challenge? Updating a 50-year old/long-running brand with deep emotional connections without alienating loyal customers.
In business since 1962, Peters' visual branding had evolved in pieces and over the years lost consistency across its customer touchpoints. For a number of years the primary graphic was a mishmash of 50s diner and 80s graphic design, and quite different than the stark marquee signage that wrapped around the iconic building on 16th Avenue NW.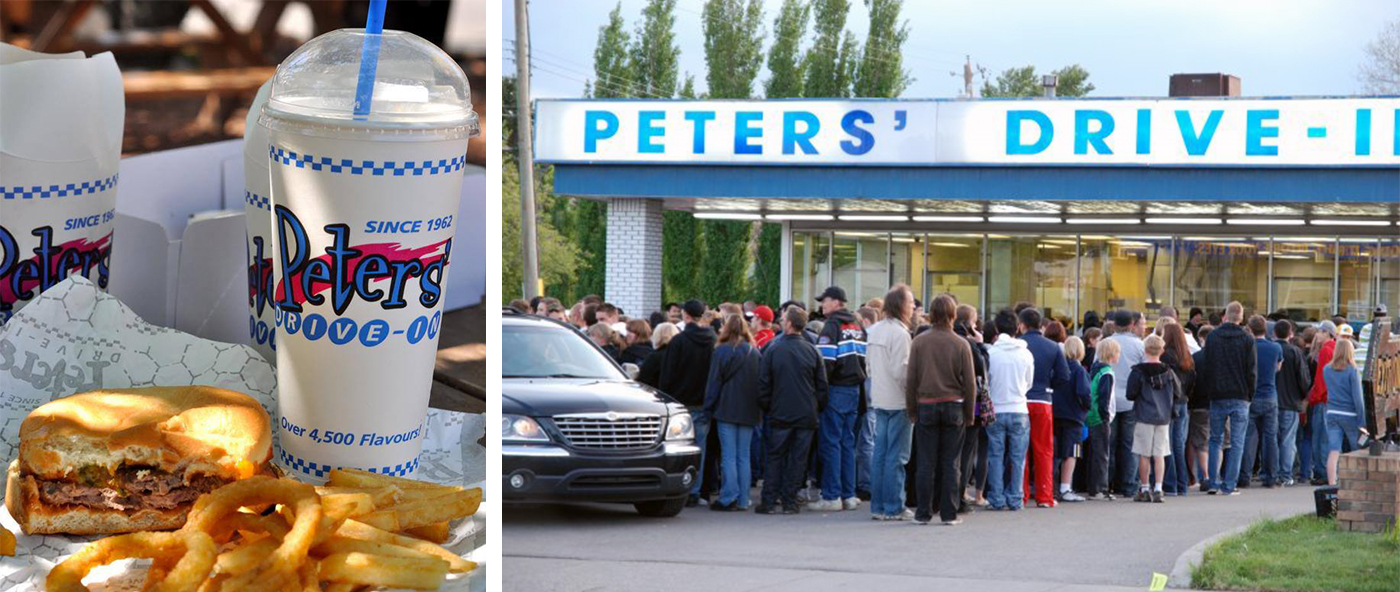 A new look with old inspiration
Creating a fresh new look while paying homage to the restaurant's history, it was that familiar marquee signage with blue-on-white sans serif typeface (and cringeworthy kerning) that formed part of our inspiration along with a neo-retro nod to the heyday of the drive-in burger joint.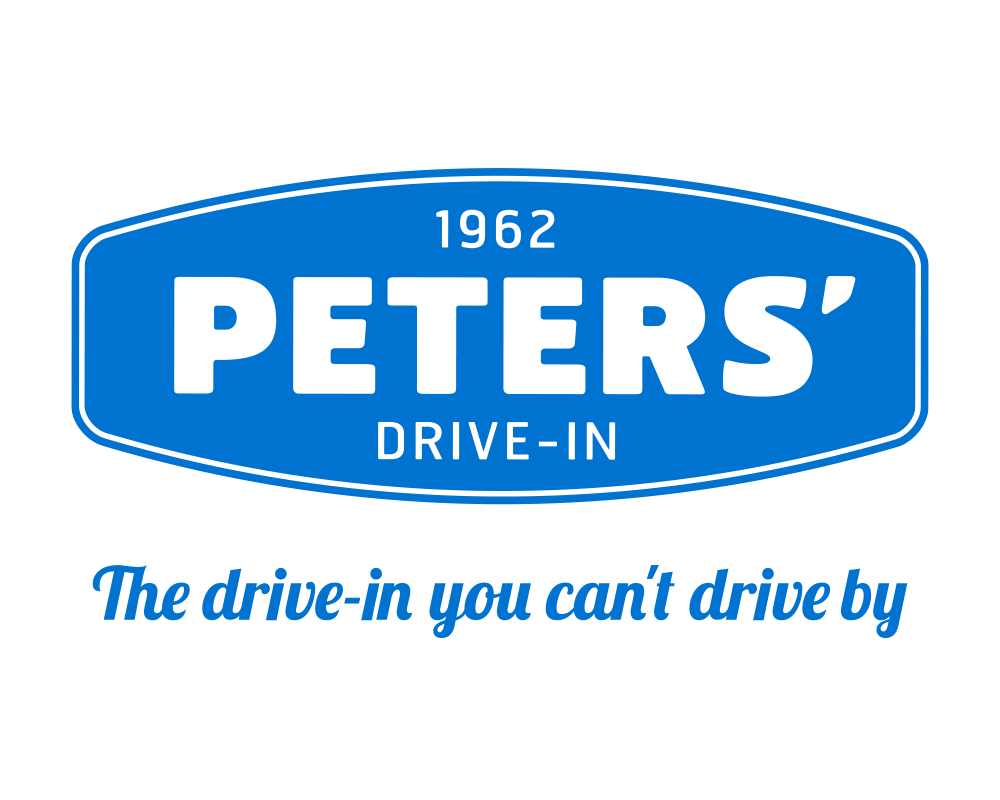 The updated logo features a simple white wordmark against a solid blue shield reminiscent of the shape of vintage signs. The typeface has a similar feel as the original marquee signage, but more refined. Together they create a logo that feels both classic and contemporary at the same time while remaining rather familiar to Peters' customers.
As a supporting brand element, the recognizable building was turned into a graphic and used to anchor packaging and printed materials.
Quality call-outs!
Peters' prides itself on top-quality fresh ingredients and wanted to make this message more prominent, so we created a series of illustrated badges to highlight aspects of their Quality Commitment in a visually-engaging manner. These graphics could be used across various executions including signage, bag inserts, and packaging – reminding people of the quality ingredients as they were ordering, unpacking, and eating their food.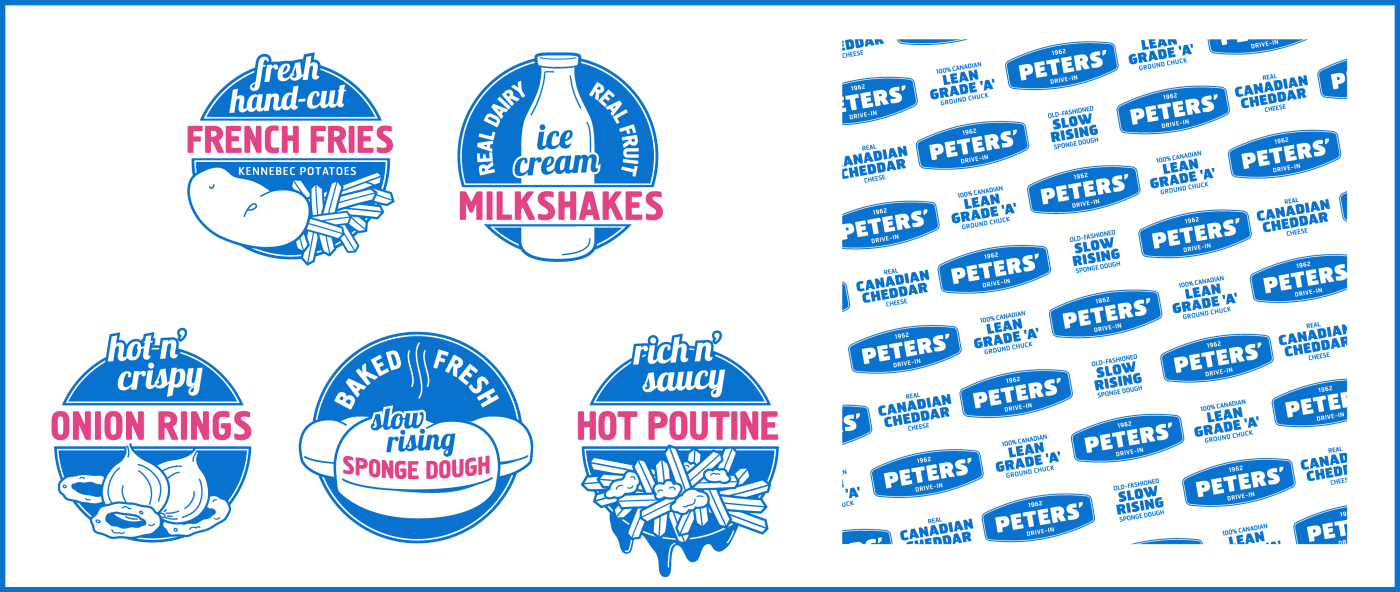 A brand that's still going strong 9-years later!
A recent visit concedes that not everything in use is the same as it was almost a decade ago, but the core elements of the rebrand are still in use and looking as timeless as ever as Peters' Drive-in expands across the province.